Backup & Auxiliary Power
Maintenance & Remodel by KE Industrial

Generators
We can wire and install all types of generators and provide fully integrated backup power for various types of facilities, including municipal, industrial, and commercial.

Automatic Transfer Switch
We can install an ATS with your generator to automatically provide temporary electrical power if the utility source fails.

Uninterruptible Power Supply (UPS)
A UPS system can offer an alternative backup power solution to a generator and transfer switch. We can wire and install various types of UPS systems.

Emergency Exit Systems
We work on emergency exit systems, including the circuits, exit signs, and fire alarm systems.

Temporary Power
We can wire and install various temporary power solutions, as often needed in new construction and certain electrical remodels.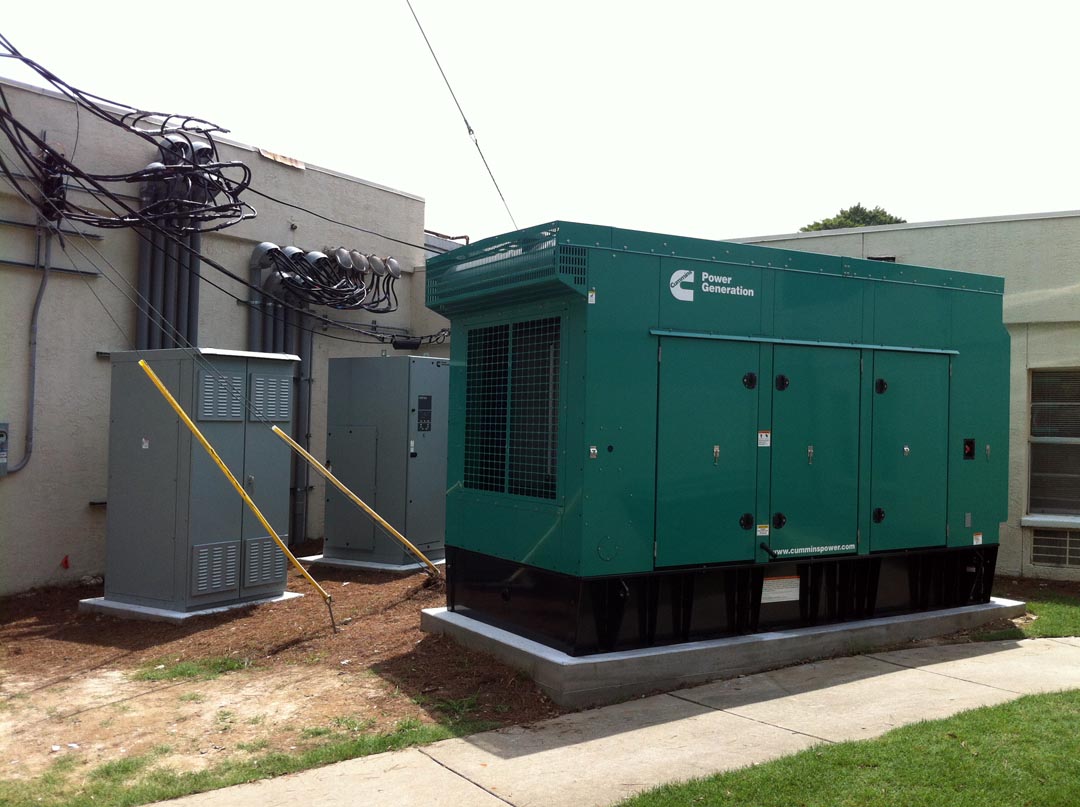 Backup & Auxiliary Power Solutions
Repair and Remodel
Standby generators and transfer switches are quickly becoming a very common upgrade among commercial and industrial property owners. Not only are power outages inconvenient, but they can be very costly for business owners who lose money when their facility is without power. The solution is a have a standby generator installed on your building. Transfer switches can be manual or automatic to provide for the transfer of power source from the utility service to the generator.
Emergency power systems for lights, alarms, and sprinklers are often tied into the backup power system. We have much experience in wiring and installing various emergency power systems.